Ross Farm Winter Frolic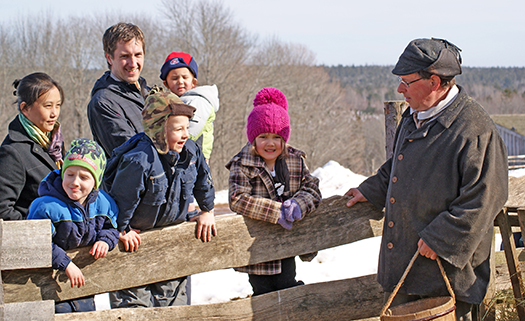 The Ross Farm Museum Winter Frolic is a family tradition in Nova Scotia – with sleigh rides, sledding, snow shoeing, and hot chocolate made over an open fire. This year, ACORN and Slow Food Nova Scotia are partnering with the Farm to bring one of the first Seedy Days of 2017 to the event! When your cheeks are rosy and you're ready to warm up, drop into the Learning Center for a visit with Steph Hughes of ACORN (Atlantic Canada Organic Regional Network  (http://www.acornorganic.org/) and Chris Sanford, seed farmer with Yonder Hill Farm. They will be on hand to amuse and inform you with activities and workshops throughout the day relating to the wonders of seeds! Then learn about the Slow Food Ark of Taste and the role that Ross Farm Museum is playing in this global effort to save traditional and heritage foods.  All included in the day's admission price.
https://rossfarm.novascotia.ca/event/winter-frolic  See you there!
Chris Sanford is a Lunenburg County farmer/gardener Nova Scotia based in Laconia.  She has been a seed saver for over 10 years and has worked with 150 varieties of vegetables, grains, and flowers at her farm.  She is also the Community Gardens Coordinator for the Town of Bridgewater, as well as the South Shore Seed Library Coordinator.